Thoughts from Gringo Mission Trip
April 23 – 26, 2015
It was a blessing to attend the 5th annual Gringo Soccer Camp. We had a total of 13 folks participate from FPC. Five were first time participants and one had not been since the first Gringo Soccer Camp which took place in May 2010. Those first initial trips opened the door to a half decade of serving the people of Renacimiento and being used to enable Casa Samuel to spread the Gospel of Jesus Christ.
As usual with the Gringo Soccer Trips, we had 2 focus areas: 1) playing soccer and doing hand crafts with 150+ kids and 2) hosting an on-site women's retreat for the moms so they can have a time away from the demands of children, worshipping and having some much deserved R & R together.
There were several new (and literally) groundbreaking events that happened on this trip:
1. We were able to extensively use the finished basement of the Medical Clinic for all the arts & crafts activities, being able to host up to 50 kids at a time (and not feeling like we were standing on top of each other!!!!).
2. We also utilized the upstairs "Training Room" in the medical clinic to show Veggie Tale videos in Spanish as one of the four stations that the kids rotated through during the day……and yes, even in Spanish, I found the Veggie Tale clips as comical and creative as always.
3. The greatest highlight was playing soccer on the brand new, turf soccer field captured below. From the moment we started on Friday morning until we left Saturday afternoon, there were kids (and some adults) playing on the field. It truly was a blessing to receive this magnificent field which clearly stands out in a very special way as seen in the pictures in the slideshow above and below.
4. The last "new" event that I want to share was the host of games that took place on Saturday between the moms. Not only was there a competitive and entertaining soccer game between the moms that drew a large crowd of spectators, but after lunch we hosted a kickball game between the moms and kids. I wish I could articulate how much fun the moms seem to have playing a sport they love and being able to participate in childhood play which is very rare in the conditions of Renacimiento.
As it was a very "hot" weekend in the Renacimiento sun, we wrapped up the two-day event with a water balloon toss which went quickly from a structured balloon toss to a "free-for-all" water balloon fight ending in a bunch of refreshed and smiling kids and adults and most of all friendships that will continue to be used in sharing the Blessed Hope of Jesus Christ.
As a closer, I'd like to share the prayer that the FPC team prayed each morning before leaving the hotel as a reminder why we forge friendships, challenge boundaries and bridge worlds in a small community called Renacimiento:
Dear Lord, it's such a gift to be here and experience your love that you shower on us from our friends in Renacimiento. Lord, let us be fully aware of your presence today so that we can be responsive to your Spirit.
Lord, place your words in our mouths so that we speak and exhume the hope that is found in your son, Jesus. Let us glorify you this day by being "salt" and "light" for you in a way that breeds transformation that comes only from knowing You.
Lord, protect us, bless us, let your face shine upon us and let your name be praised always!! Amen.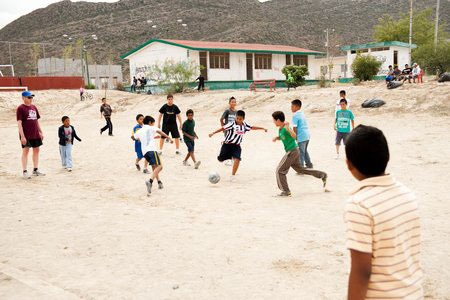 May 2011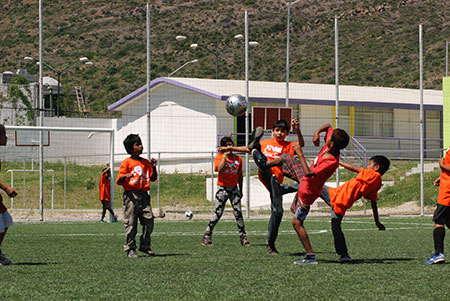 April 2015